No Credit Check Small Business Loans, San Diego CA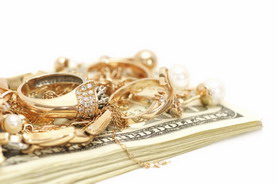 San Diego small business loans are becoming harder to get these days. Traditional banks are offering fewer small business loans, while venture capitalists are funding fewer start-ups. If you need a temporary small business loan for any reason, the collateral loan specialists at SDJB can help. We are the #1 provider of immediate collateral loans to small businesses in California.
Unlike traditional pawn shops, SDJB provides temporary small business loans up to $250,000 on your qualified collateral. We accept fine jewelry, diamonds, luxury timepieces, sterling silver, collectable coins, and gold items to finance your San Diego small business loan.
Bad credit? That's not a problem. Our San Diego small business loans require no credit check. Worried about harming your good credit if you can't pay back your small business loan? Don't worry. Our small business loan specialists never make reports to credit rating agencies. If you decide not to pay back your loan for any reason, we simply keep the collateral you left with us. No questions asked.
That's why a collateral small business loanis so much better than taking out a cash advance on a credit card. With an SDJB small business loan, your credit rating is never put at risk. Our pawnbrokers finance collateral loans starting at $2,500. If you were to take out a $5,000 small business loan with some antique jewelry and gold coins used as collateral, it would cost you $200 per month for the use of this money.
Call our San Diego small business loan specialists to arrange a free loan consultation and appraisal of your luxury collateral. Our number is (619) 236-9603. We are open Monday through Friday until 6pm and Saturdays until 5pm. Our loan offices are conveniently located in the Downtown San Diego Gaslamp Quarter. You may also e-mail us below.