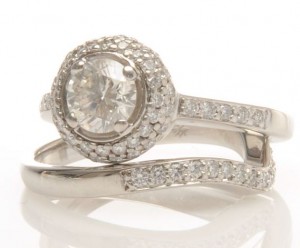 Get an immediate cash loan using fine jewelry or diamonds as collateral with an SDJB small business loan. Our luxury pawnbrokers are specialists at appraising high worth diamonds and fine jewelry from premier brands such as Cartier, Harry Winston, Tiffany & Co., Hearts on Fire, and David Yurman. You can receive an instant San Diego small business loan up to $250,000 on qualified jewelry collateral.
Southern California entrepreneurs and small business owners use our A+ BBB collateral loan service because we have over 30 years of experience buying, selling, and appraising previously owned and antique fine jewelry and diamonds, including precious jewels from the Edwardian, Victorian, Art Nouveau, and Art Deco eras. Our luxury pawnbrokers offer bigger small business loans on large carat diamonds and designer jewelry because we value your assets on our exclusive worldwide network of individual buyers and collectors.
Call our San Diego small business loan specialists today at (619) 236-9603. We will provide you with a free appraisal of your fine jewelry or diamonds and issue you a small business loan within 30 minutes. No credit check is conducted and no credit reports ever made. Your privacy and credit rating are protected with an SDJB collateral small business loan.
Finance your business start-up without taking out a risky cash advance on a credit card. Contact us now.
Small Business Loans - San Diego Startup Financing