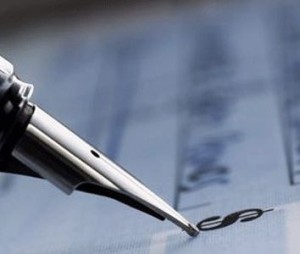 Most everyone in San Diego has received those cash advance checks in the mail from a credit card bank. These cash advance convenience checks can be very tempting to use. It almost feels like free money. Why not cash that credit card convenience check to pay some bills or buy the new iPhone 5?
There are many reasons why you should resist the temptation to use a cash advance convenience check in San Diego. The first reason is that the interest rate charges on these cash advance checks are often much higher than the regular interest rates for credit card purchases. Cash advance convenience checks can sometimes have interest rates that exceed 20%.
In addition, the interest on cash advance convenience checks could start accruing as soon as you cash the check in San Diego—unlike the grace period you have when making a regular credit card purchase. On top of the excessive interest charges, there may also be extra check cashing fees attached. Always read the fine print whenever feeling tempted to use a cash advance convenience check.
The simple answer to "What is a cash advance convenience check?" Is that it is a loan. And unlike the collateral loans provided by San Diego Business Loans, a cash advance convenience check can put your valuable credit rating at risk and put you at the mercy of debt collection agencies.
The credit risks and high interest rates attached with a cash advance convenience check is why so many small business owners and other San Diegans choose to use our collateral loan service. San Diego Business Loans provides not only small business loans in San Diego but also personal loans. All you need is some luxury collateral like fine jewelry or silver coins to use as collateral.
Call our San Diego collateral loan specialists today at (619) 236-9603 to schedule a free loan consultation and appraisal of your luxury asset. Don't fall to the temptation of using that cash advance convenience check.