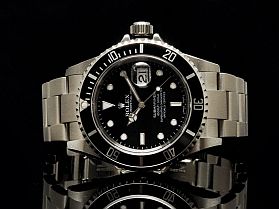 Every January the San Diego Business Loans division of SDJB makes projections on what luxury assets will bring San Diego small businesses the most cash when obtaining a collateral loan. As in recent years, our market specialists recommend that San Diego businesses look toward their gold or platinum jewelry and coins, as well as their luxury watch assets.
San Diego Business Loans is confident that gold prices will remain high in 2013. Current gold prices at the time of writing are $1,671.66 per ounce and $53.75 per gram. Meanwhile, platinum prices are currently at a 3 month high, trading at $1,658.20 per ounce. SDJB's collateral loan specialists predict that gold and platinum prices will fluctuate around these levels throughout 2013, and end up higher by the end of the year.
San Diego Business Loans predicts that the luxury watch market also will remain strong throughout 2013, providing San Diego small business owners who own Rolex timepieces and other luxury watches a convenient asset that they can convert into an immediate collateral small business loan.
The San Diego Business Loans division of SDJB is widely recognized as best place in Southern California to use gold and platinum jewelry as collateral for a small business loan. Unlike an ordinary pawn shop, our professional staff includes graduate gemologists and brand value specialists who will offer you immediate San Diego small business loans based on the TRUE market value of fine jewelry from Tiffany & Co., Cartier, David Yurman, and other luxury brands.
Call the San Diego Business Loans division of SDJB today at (619) 236-9603 or email us below. We will arrange for you a free collateral loan consultation and verbal appraisal of your fine jewelry, diamond, or watch assets. Let us show you why our A+ BBB small business loan specialists are trusted by hundreds of business-people throughout Southern California who seek instant no-credit-check collateral loans for business.